Educational tools and various digital learning solutions encourage collaboration and facilitate engagement between parents, students, teachers. Technology has and will continue to play a vital role in this new era of learning. Digital learning solutions also provide a degree of autonomy to students and can prove to be super useful in an ecosystem where online and distant learning is becoming the norm. In this post, we take a look at 3 of the most effective tools that you might want to consider for your children.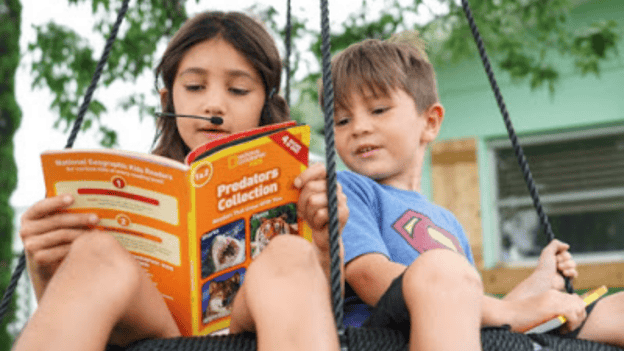 1. Osmo
Osmo is a learning games tool wherein children use physical objects and props to interact with their respective digital counterparts on an iPad screen. Osmo offers games on a wide array of subjects like math, coding, physics, and drawing. Osmo games are suitable for kids aged 5-12 and can work with devices like the Apple iPad and Amazon Fire tablet. Simply put your device (iPad or Fire tablet) on the base, cover the camera with the red reflector and you are all set!
The overall experience is very interactive and hands-on as children can really engage with digital content. This concept of embodied learning really makes learning subjects that could be perceived as complex (like coding) fun and interactive. Some games are very collaborative in nature which could serve as a great resource for classroom teaching too.
2. ClassDojo
ClassDojo is a nifty tool that fosters active participation between teachers, parents, and students. Teachers can create digital collaborations for remote learning sessions, share images of their schedules with families to keep them informed record videos of them reading through a lesson for families and students to review them from home.
ClassDojo is very user-friendly which definitely is one of the biggest advantages of using the application. It takes a matter of minutes to get the app set up, understand its features and functionalities and introduce it to students and families. The ability to record and upload various instructional videos and create assignments for the benefit of students is a game-changer in the era of digital learning as well. Parents can leverage ClassDojo's functionality to assess and analyze their child's behavior and performance and also open a line of communication with their teachers.
3. Forbrain
Recommended by teachers and parents globally, Forbrain is a pair of microphone-equipped, bone-conduction headphones that help students work on their audio-vocal loop, thereby helping improve reading comprehension, speech, focus, and social communication skills. Forbrain stimulates specific patterns of the child's voice enabling them to be more focused on the tone and rhythm of their own voice. Repeatedly reading aloud text from a book and speaking into the Forbrain microphone helps students to learn better and faster by training the brain to be more receptive to their voices.
Forbrain can be used by children from the age of 3+. Parents can also use Forbrain to increase their understanding of the child's learning process which in turn enables them to engage more with the child's academic learning to ensure that they use Forbrain the right way. Forbrain is versatile, easy to use, and can be used whether your child is at school or at home!